The Latest:
Chaz wraps up summer of giving back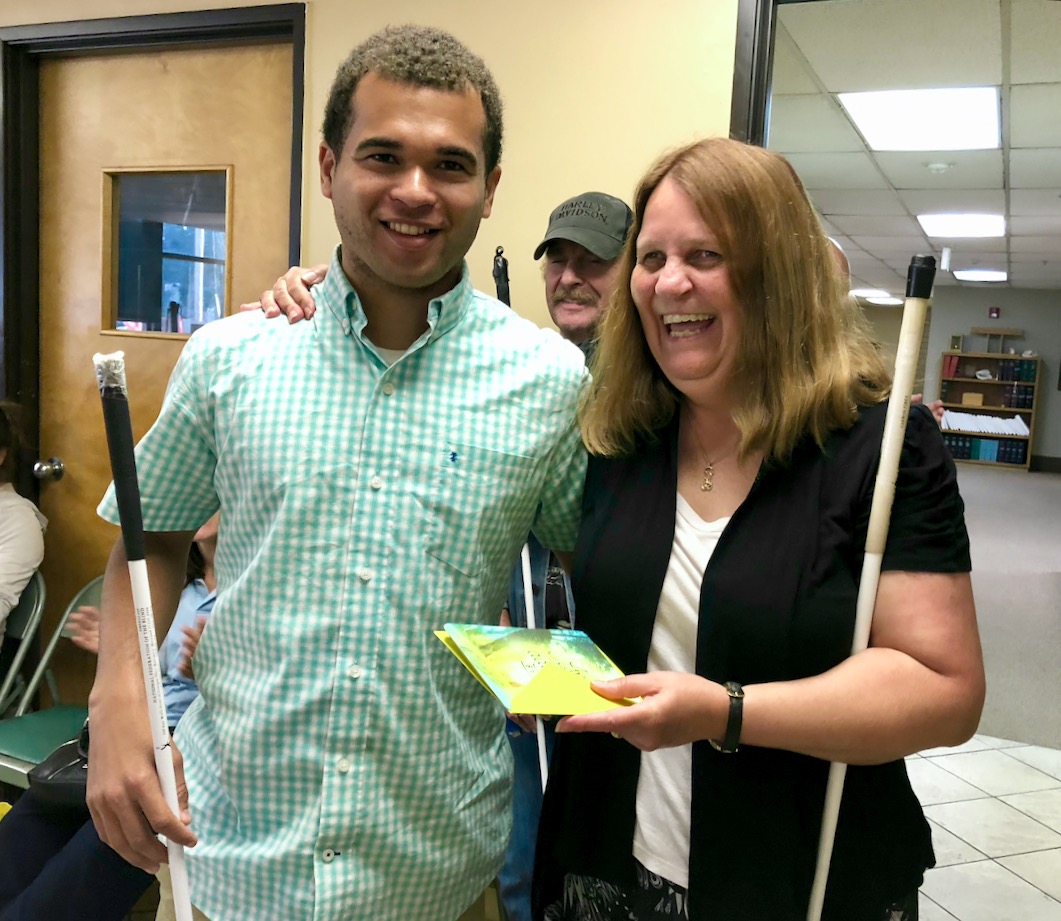 August 29, 2018 at 11:22 am

This is Chaz Davis' final week as a Social Work Intern at the Center, and Director Julie Deden marked the occasion with a short ceremony and presentation of a thank-you card, followed by cookies. "I joined the blind community four years ago, though not by choice," Chaz told staff and students this morning. "But I… Continue Reading Chaz wraps up summer of giving back
---
Read More ...
World-Renowned Training Center


Founded in 1988, the Colorado Center for the Blind is a world-renowned training center located at the foot of the Rocky Mountains in Littleton, Colorado, about 13 miles south of Denver.
Grounded in the National Federation of the Blind's positive philosophy of blindness, the Colorado Center for the Blind provides innovative teaching techniques, daily challenges and self-confidence that are the building blocks of independence, opportunity and success. Day after day, year after year, blind students leave the Colorado Center for the Blind's training program as living examples of the NFB's motto: "With effective training and opportunity, blind people can compete on terms of equality with their sighted peers."
Watch Our Program in Action